things are sweeter pin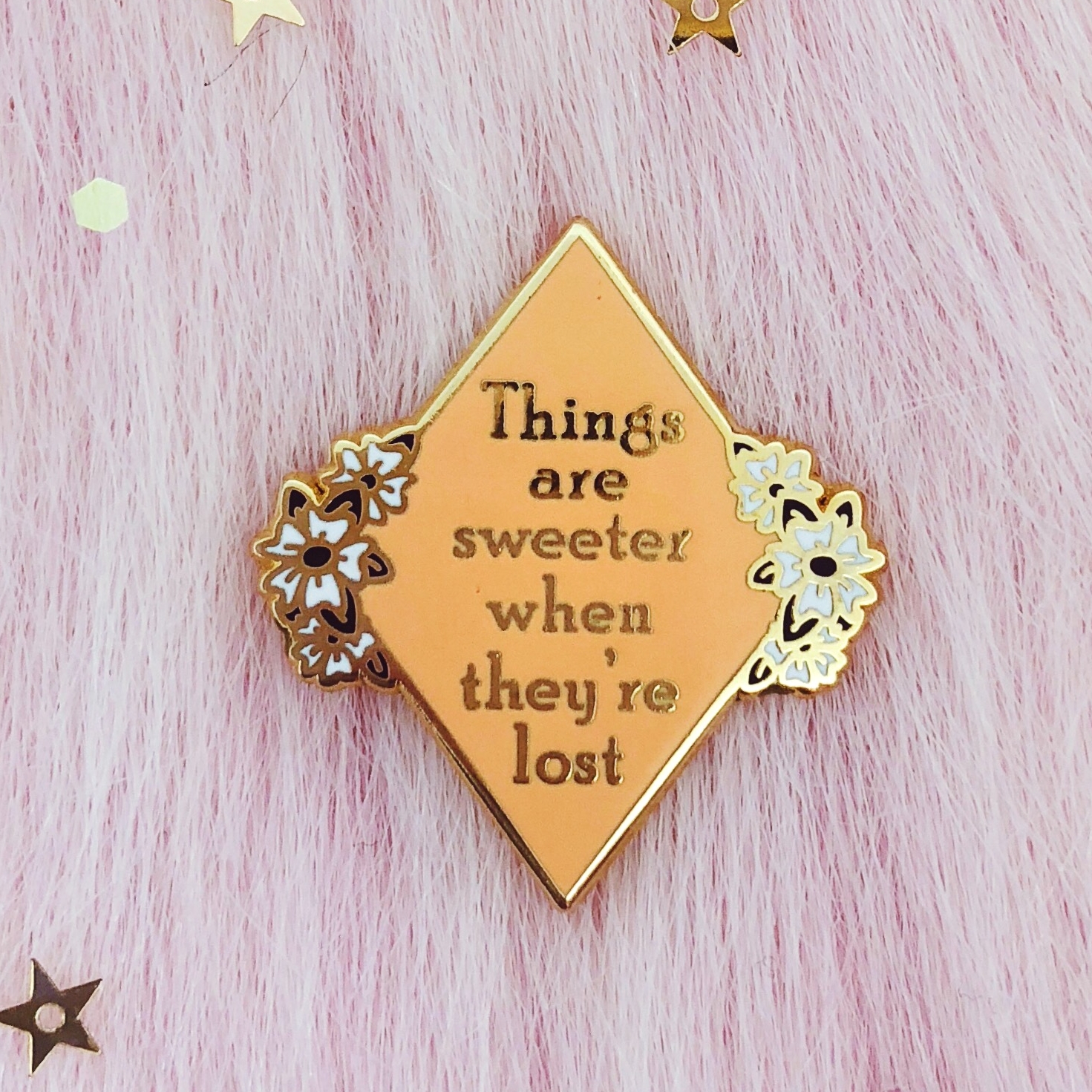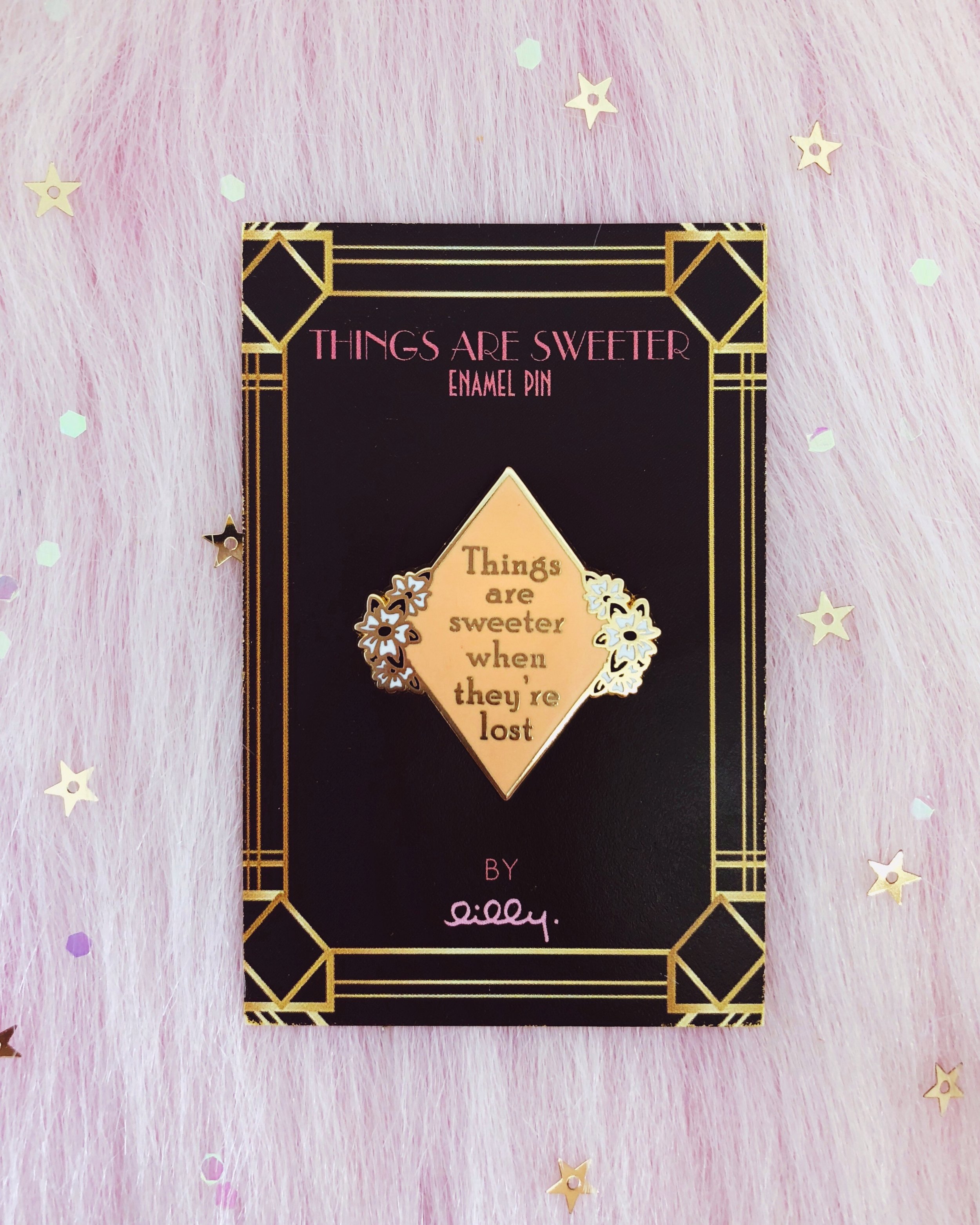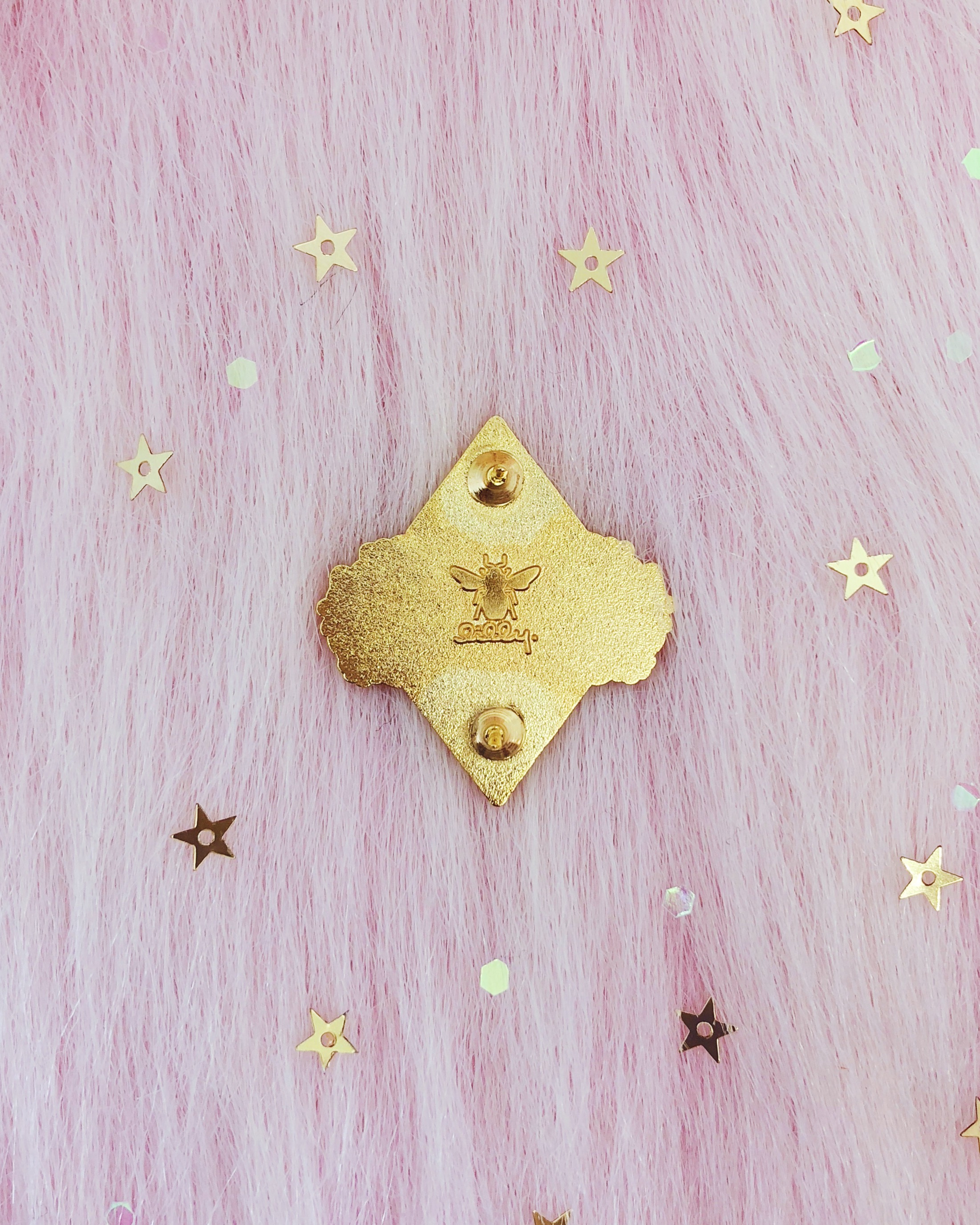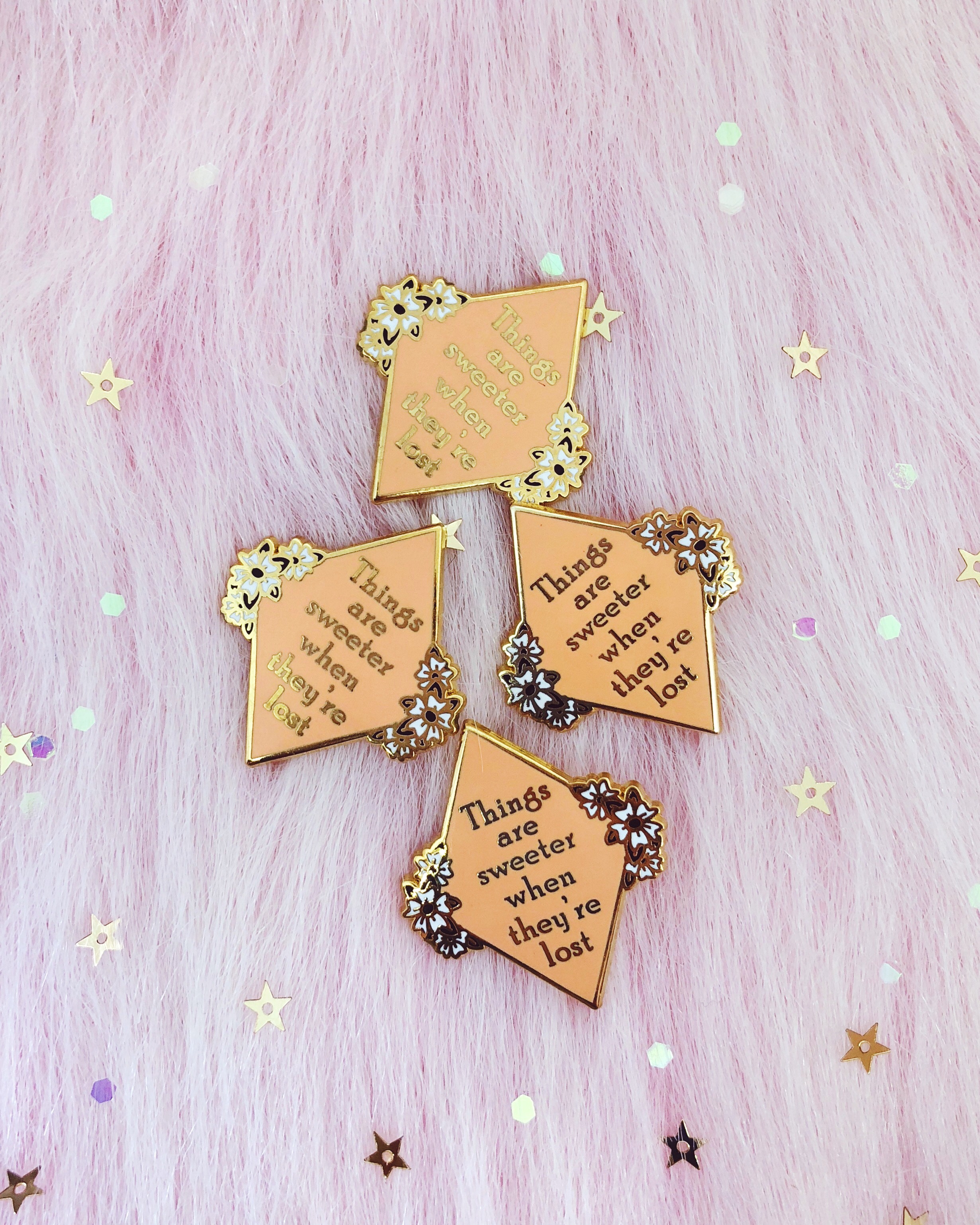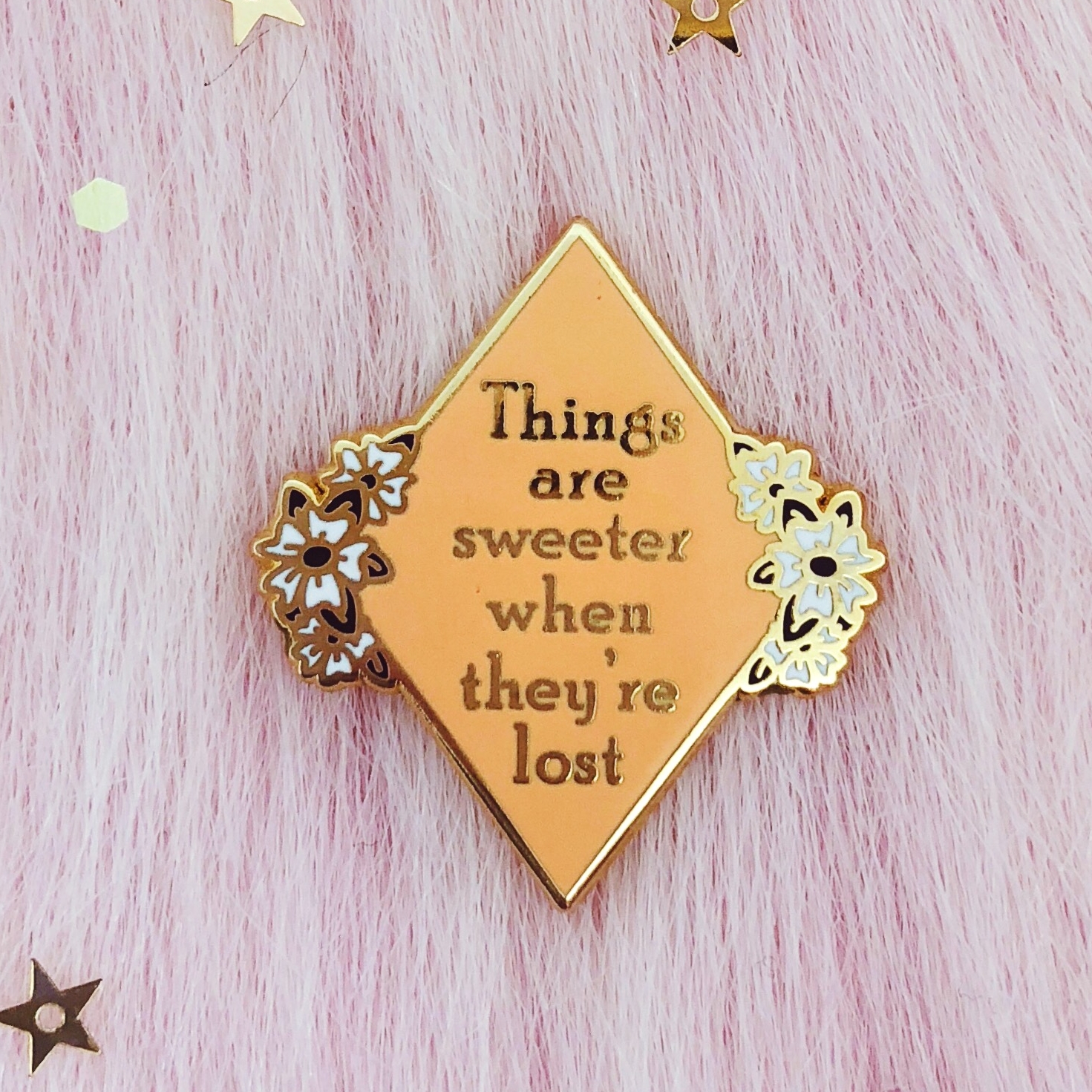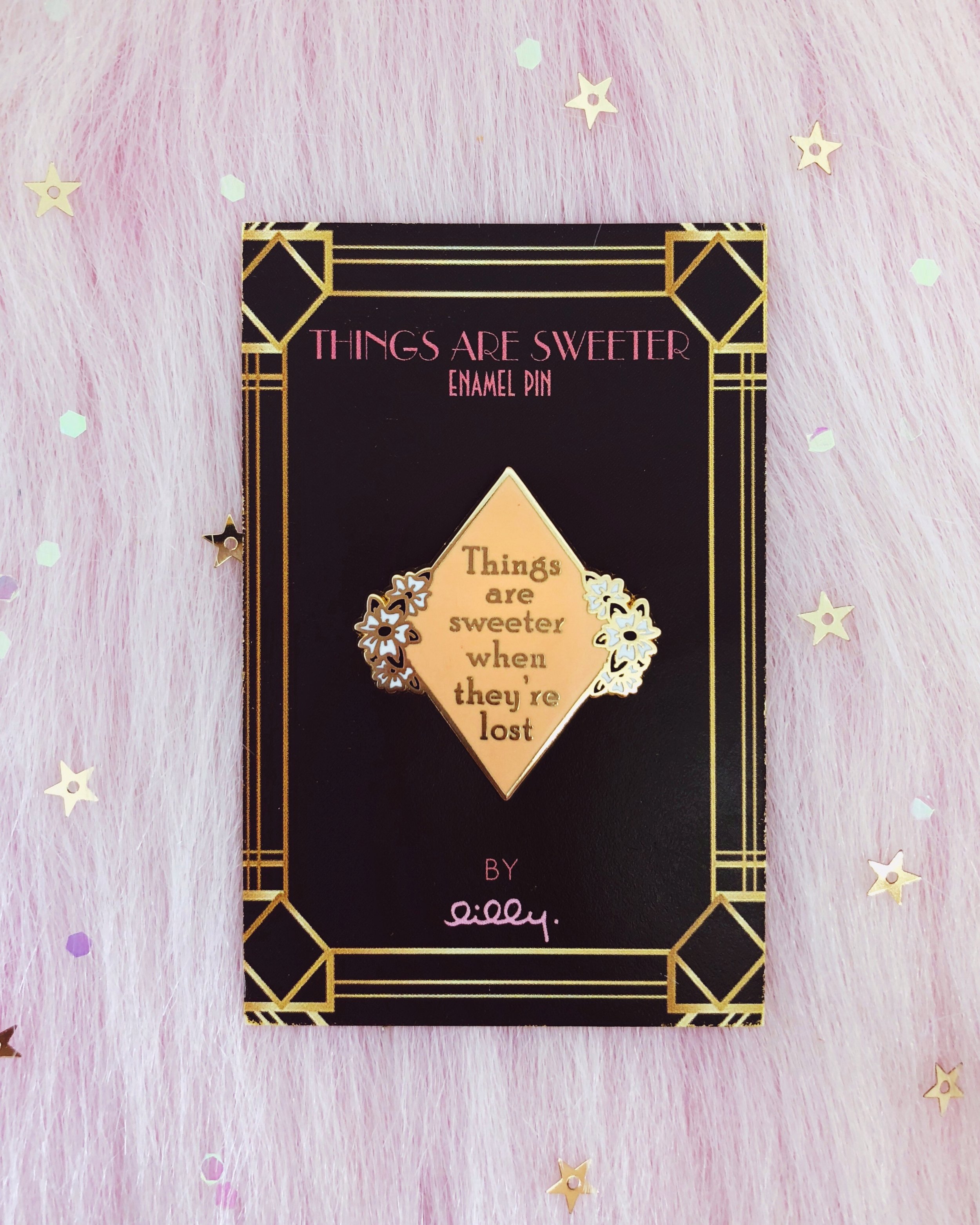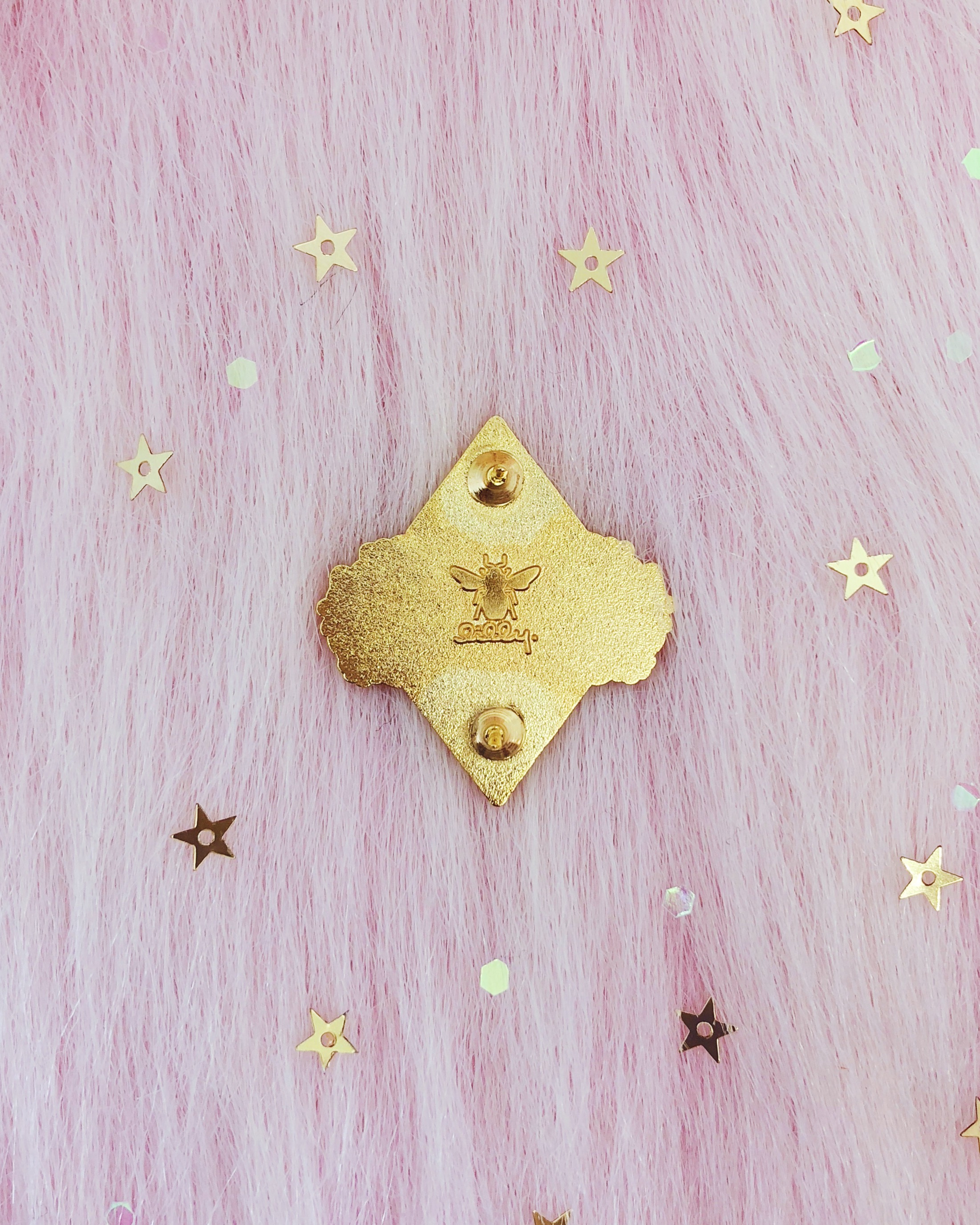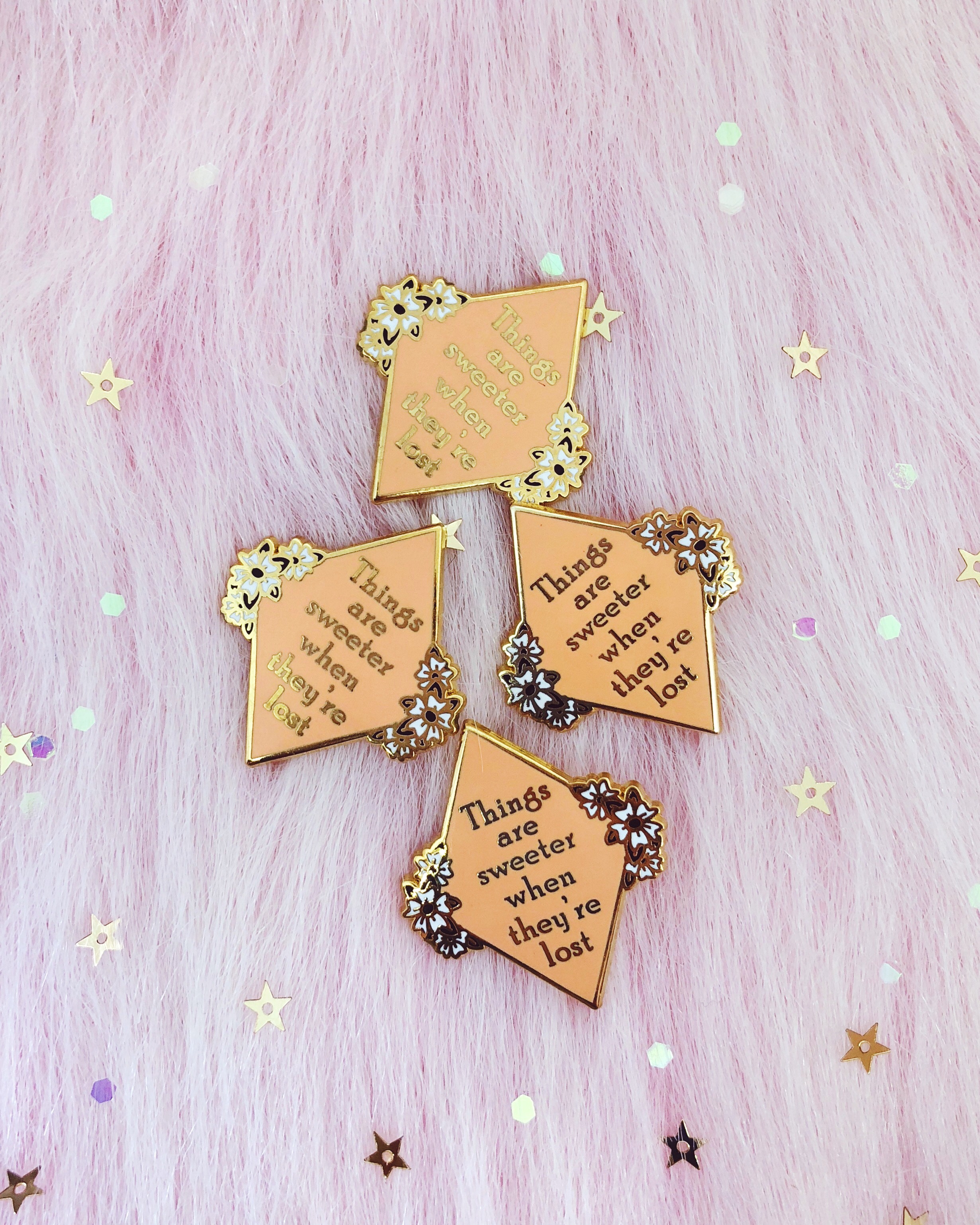 things are sweeter pin
"things are sweeter when they're lost. I know—because once I wanted something and got it. it was the only thing I ever wanted… and when I got it, it turned to dust in my hands." - f. scott fitzgerald, the beautiful and damned.
details
1.5 in.
hard enamel
gold finish
double-posted
black rubber clutch backings
features lilly bee logo backstamp.