custom embroidered keepsake bouquet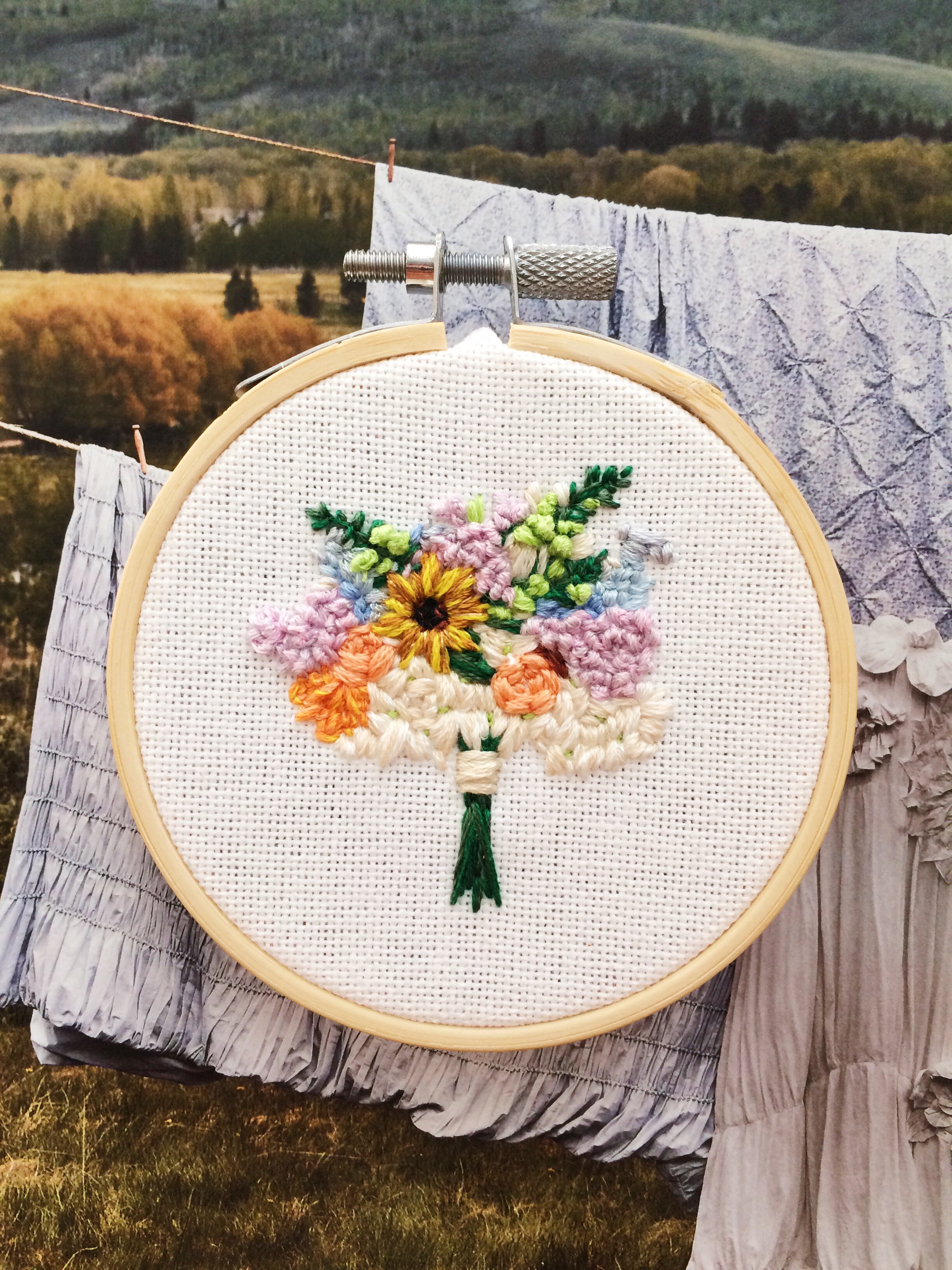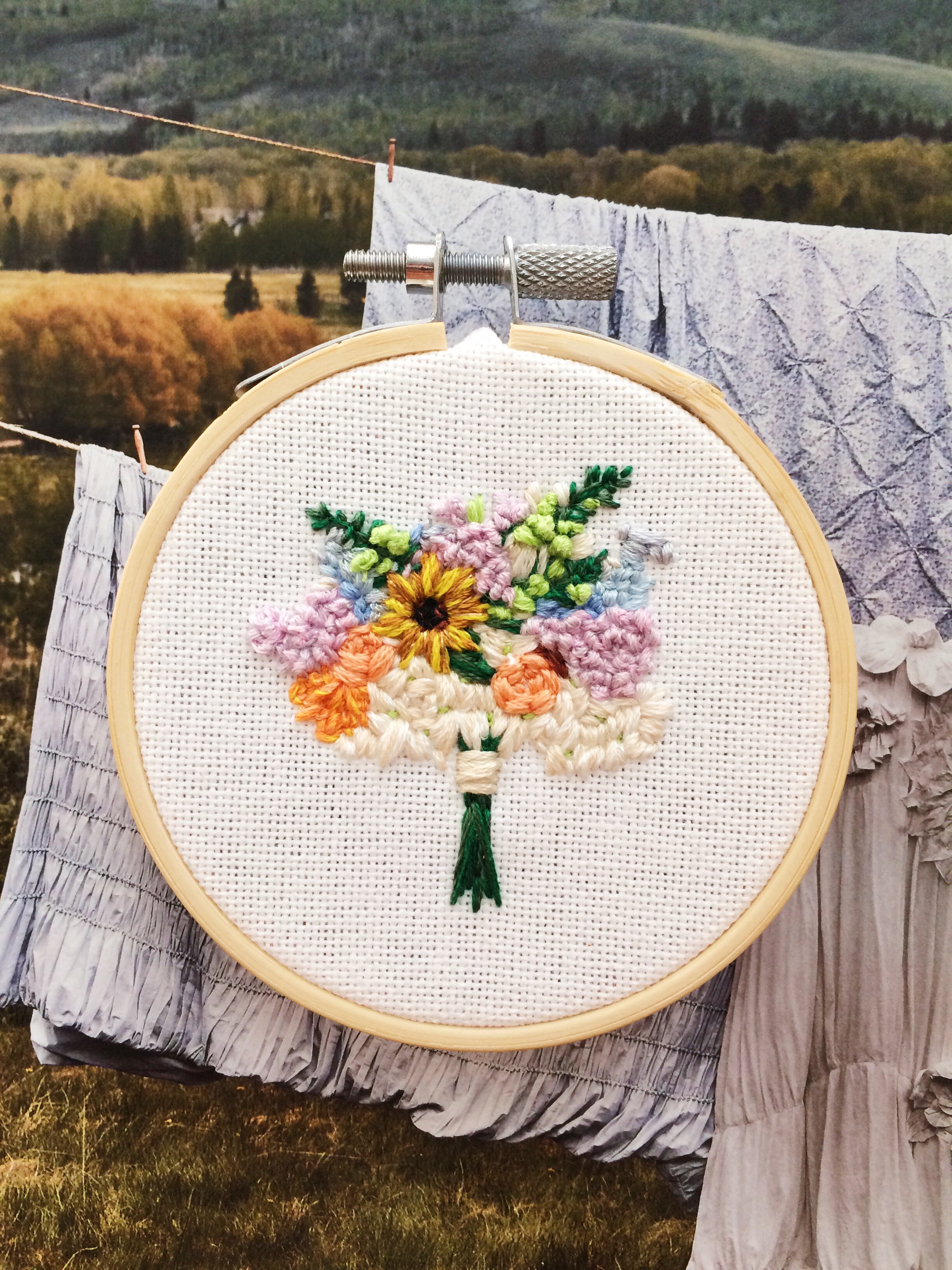 custom embroidered keepsake bouquet
details
dimensions: approx. 4 in. x 4 in. or 6 in. x 6 in.
materials: wooden embroidery hoop, embroidery thread, cotton or linen.
description
this carefully hand embroidered art piece will serve as a unique keepsake and memory that will never wilt. from a wedding bouquet to a bunch of favourite flowers, this piece makes for a sweet memento or a lovely heartfelt gift that captures the essence of a special bouquet.
you can choose between a 4 inch or 6 inch hoop, and a backing of white cotton, antique white cotton, or beige linen. upon purchase, please send several clear photos that accurately represent the colors and design of the bouquet you would like to have embroidered to lilly@lillybaik.com, along with any helpful notes (or stories!) about the bouquet that you would like to include.
this is a very delicate art object and should be treated as such. each piece is unique and each stitch requires great care and time.
this piece will be completed with the back stitching left exposed.